Hi friends! Well we are in the middle of Florida hurricane season, which means fall is around the corner. This year I am easing into my pumpkins. I decided to start first with changing out my throw pillows from navy blue for a more neutral pallet.
Black and white, with natural wood, and live plant for a pop of color! All day everyday my friend! This fall I really want to continue my summer cozy minimalist vibe by only adding elements of fall that I really love, and elements that don't make my home feel cluttered.Honestly I really struggle with holiday decorating for this reason. My kids want to throw 800 pumpkins in our living room, but the reality is it's small, and with small little fingers everywhere too much stuff just makes the space feel tight instead of light and bright.
Enter my friend Clare and her amazing home decor shop  94 West Decor and Gifts on Etsy. I love when social media leads you to wonderful people, and Clare is one of those people., We are kindred spirits as moms of 5 kiddos, so her pillows were just destined to be in my home :).
Here's the best part! You can get 25% off your order with the code FRIENDS25.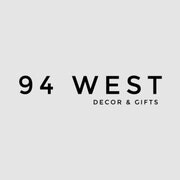 Have a wonderful friends!
Marianne